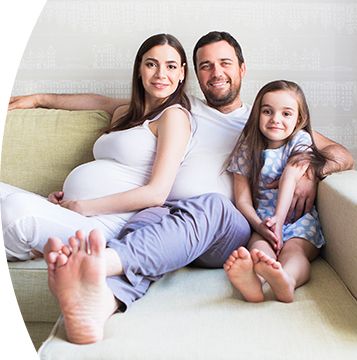 They say you can't take it with you, and really, why would you want to? In the end, a life well-lived goes beyond possessions and status symbols. Instead, it's about the knowledge that you lived your life decently, and part of that decency is taking necessary steps to protect your loved ones.
You know that the right life insurance policy can ensure your family continues to live comfortably, even after you're gone. But with scores of different companies and policies out there, the process can feel confusing. At Family First Life Golden State, we're committed to bringing clarity to the insurance process. Our team has worked with a wide variety of clients since 2014. Since we're not affiliated with a particular carrier, we have the flexibility to compare numerous plans from different companies. Instead of being stuck with useless features, we'll create a plan that's as unique as you are.
Our commitment to top-flight service doesn't end after your policy begins. Whether you have a major problem or a simple question, we make it easy to reach us and we're responsive and helpful. For more information or to schedule a consultation, contact us online or by phone today.